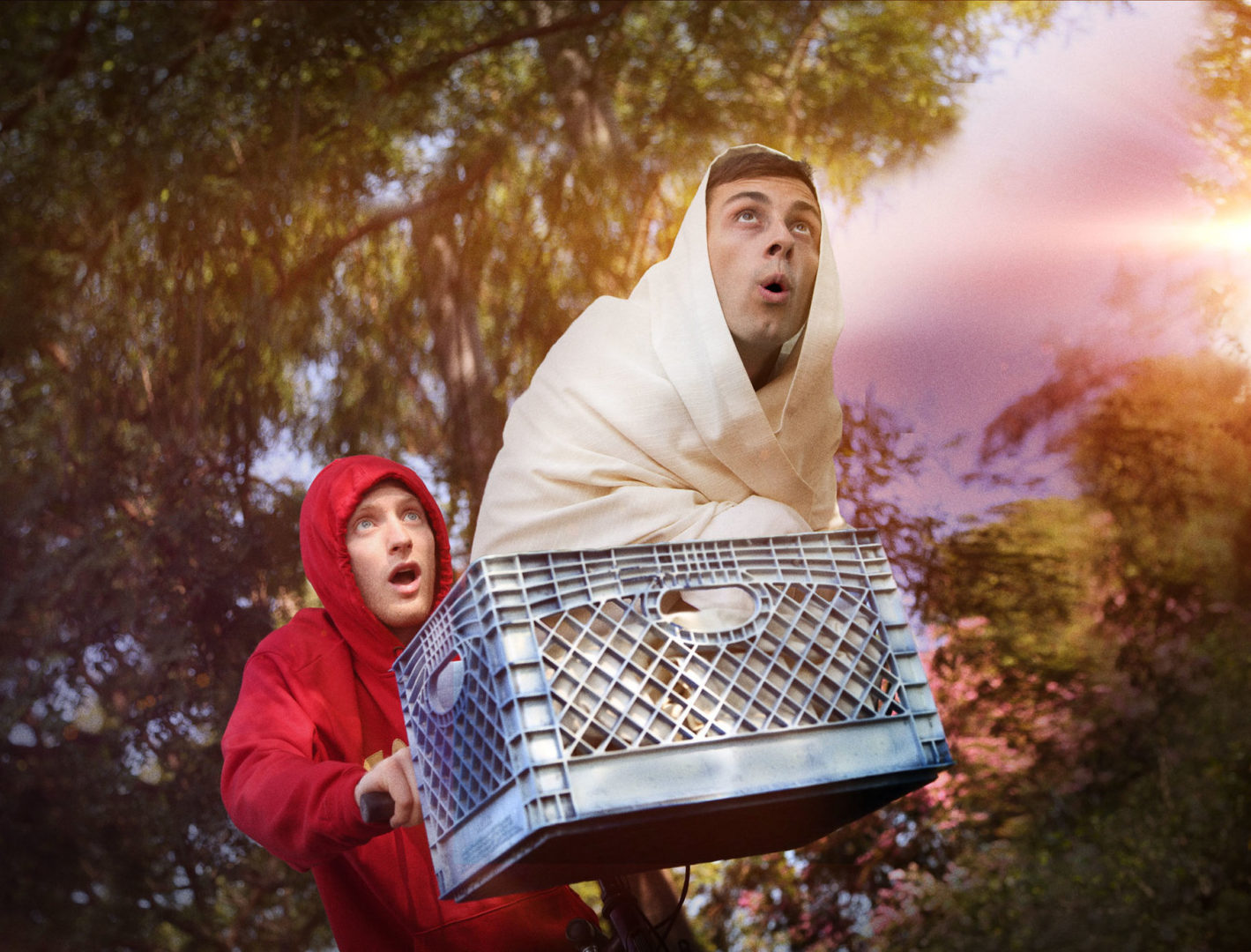 Eric McCoy and Justus Meyer, collectively known as Mccoy | Meyer, are an award-winning directing duo responsible for having created more than 150 commercials, films, and music videos together. With a background in producing, Eric and Justus have a well-rounded approach to directing that's thorough and thoughtful, and seeks to press the limits of what's possible. Their portfolio includes work for some of the biggest brands like Arm & Hammer, General Mills, Mattel, P&G, Pepsi, The LEGO Group and The Walt Disney Company.
Over the seven years the two have been partners, the duo has directed some memorable content. Their five-part Hot Wheels film series earned them two American Advertising Awards, while their Mothers' Day campaign for Famous Footwear outperformed brand expectations, and was exhibited in movie theaters nationwide. One of them even has an Emmy-award under his belt (but we'll never tell you which one.)
With Justus hailing from the small town of Vermillion, SD (pop. 6,000) and Eric from the slightly bigger town of Chicago (pop. 6M), the two have found their upbringings complement each other quite well. Their tandem-approach to directing ensures the creative vision has been thoroughly vetted, and the most amount of Awesome has been flushed out. This collaborative philosophy extends to their approach in working with their department heads and clients: where the goal is to create the best possible film that reflects the passion and enthusiasm of everyone aboard.
As Eric & Justus look to the future, with five films/tv shows currently in development, they're excited to bring this positivity to the mainstream. Whether a story is 15 seconds or 90 minutes, the duo firmly believes that characters come first. When they're not on set, you can find Justus drawing web comics for his rejected jokes, and Eric restoring old furniture, just trying not to get a contact high.