Lake Bell
Director, writer, and actress Lake Bell is a creative force. Lake will next be seen in the Bleecker St /…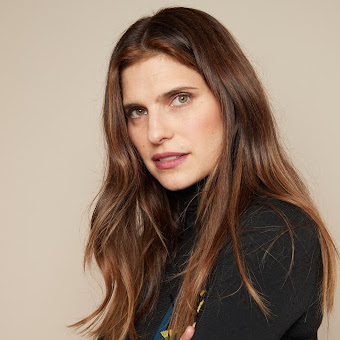 Director, writer, and actress Lake Bell is a creative force. Lake will next be seen in the Bleecker St / Sony feature SUMMERING, directed by James Ponsoldt. She most recently can be seen starring as the lead voice opposite Michael Cera and Zoe Kazan in the animated, award-winning Sundance film CRYPTOZOO by Dash Shaw. Lake also recently directed two episodes of the Hulu / Annapurna limited series, PAM AND TOMMY, starring Lily James and Sebastian Stan.  
After executive producing, directing and starring in two seasons of her show BLESS THIS MESS on ABC, Bell is developing a slate of television series under a deal with 20th Century Fox. She is currently developing her third original feature film, BAJA BLACK SHEEP, which she wrote, will direct and star in, produced by Stacey Sher, Pablo Cruz and Jett Steiger. Additionally, Lake is setting up THE PIGEON, a feature, based on based on the book A Gun in My Gucci, by Elaine Smith, chronicling the true-life story of FBI agent Elaine Smith, with Donna Gigliotti producing.   
In 2013, she made her feature directing debut in IN A WORLD…which Lake directed, wrote, and starred in. The film premiered at Sundance to rave reviews for which Lake won the Waldo Salt Screenwriting Award. This film was released domestically by Roadside Attractions, and internationally by Sony Pictures and was hailed by Variety's John Anderson saying, "To call Lake Bell a magnetic, intelligent, blithely screwball leading lady in the Carole Lombard tradition might be selling her short. With "In a World … ," a rollicking laffer about the cutthroat voiceover biz in Los Angeles, she proves herself a comedy screenwriter to be reckoned with. She's also a curator of talent that makes her debut feature a giddy, inside-Hollywood romp." In 2017, Bell directed her second feature film, I DO…UNTIL I DON'T, which she also wrote and starred in opposite Ed Helms, Mary Steenburgen, Paul Reiser, Amber Heard, Wyatt Cenac, and Dolly Wells.  
Other films credits include NO ESCAPE, MAN UP, IT'S COMPLICATED, WHAT HAPPENS IN VEGAS, HOME AGAIN, BLACK ROCK, PRIDE AND GLORY, and MILLION DOLLAR ARM. In TV, her credits include HOW TO MAKE IT IN AMERICA, CHILDREN'S HOSPITAL, and WET HOT AMERICAN SUMMER. Bell currently stars as Poison Ivy in DC Universe HARLEY QUINN and as Black Widow in Marvel's upcoming WHAT IF series.  
Bell completed her four years of drama conservatory training at The Rose Bruford College of Speech and Drama in London. Bell currently serves as an active board member of Women In Film, a non-profit organization whose mission is to promote advocacy and special programs to support the success of female peers in the entertainment industry.